Blog
---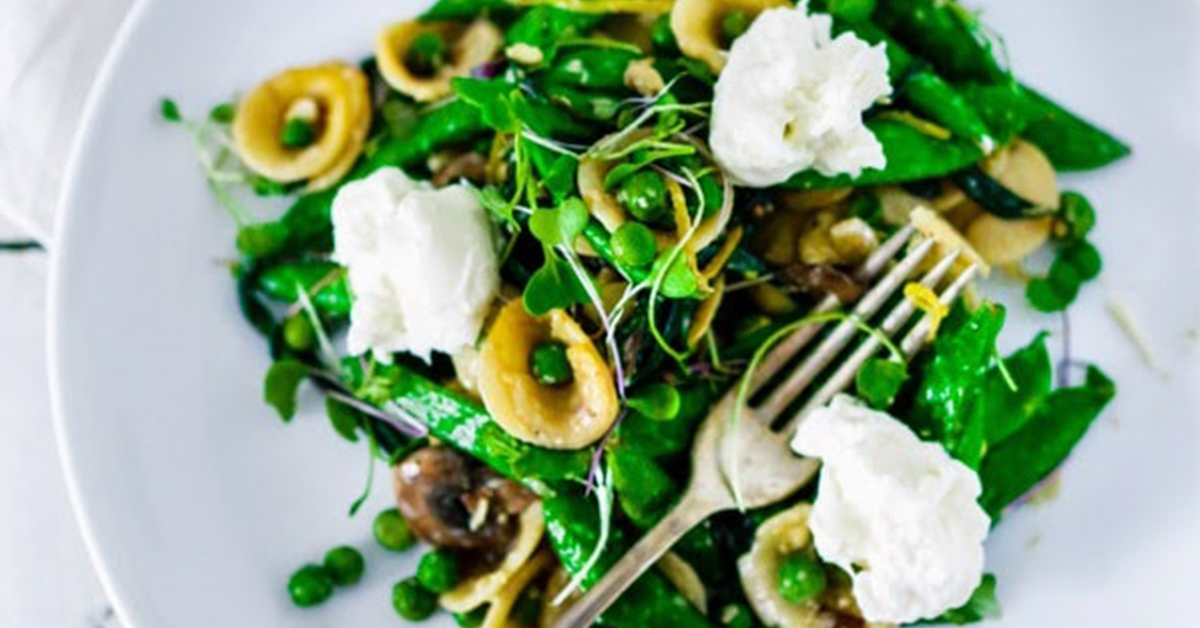 Your family and friends will love this simple, spring-inspired pasta recipe. A deliciously light, yet wholesome meal full of green veggies and adorned with dollops of burrata cheese.
Continue »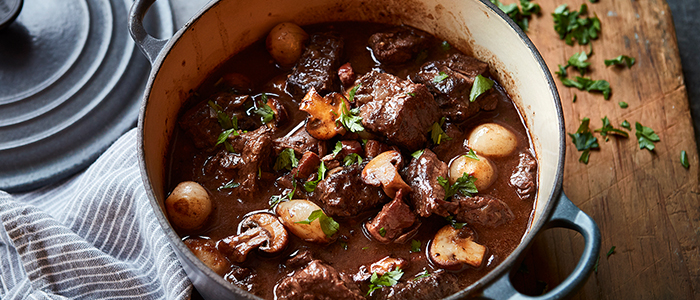 A Redman family favourite, Winnie Redman's beef bourguignon recipe is moreishly good on a cold winter's night. Enjoy with creamy mashed potato, some green veg and a glass of Redman 2017 Cabernet Sauvignon.
Continue »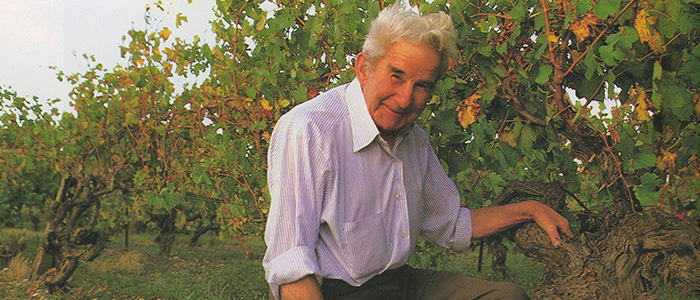 Coonawarra is home to many legendary characters – John Riddoch, William Wilson, David Wynn and our own Bill Redman were very much part of the fabric of our wine community from the early days. As we wander through some of our old vineyards in 2020, celebrating 50 years of producing Coonawarra cabernet sauvignon, it would be remiss of us not to tell you the story of Arthur Hoffmann, a prominent local character, pioneering viticulturist and vital part of the Redman wine story.
Continue »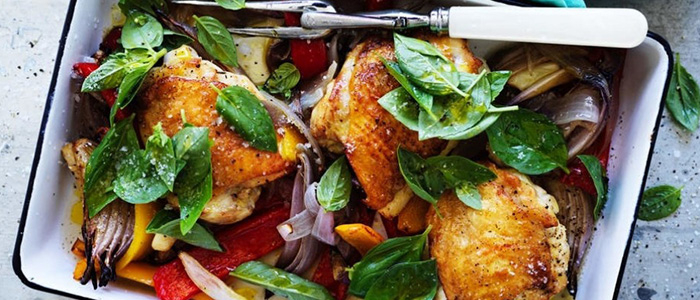 This scrumptious chicken, capsicum and basil tray bake is a perfect match to our Redman 2017 Cabernet Sauvignon. One of Winnie's go-to recipes, this dish is perfect for entertaining adults and kids in your home.
Continue »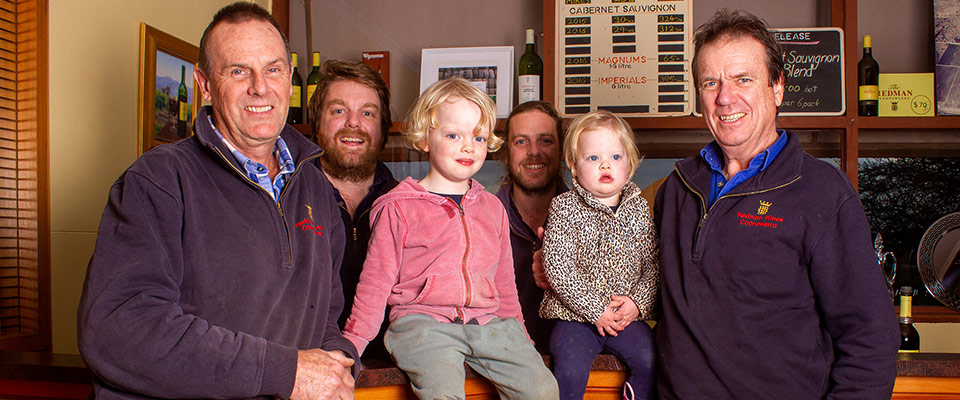 Coonawarra is founded upon family. It's a small community, but one that has always rallied together and worked to build the region collaboratively. Since William (Bill) Redman first stepped foot in Coonawarra and set out to make wines from the 16 hectares he purchased in 1908, there's been family running through the fabric of our winery.
Continue »

This year marks a significant milestone for the Redman family, 50 years of producing Redman Cabernet Sauvignon in Coonawarra. Despite starting out in 1908, and having a long history of making wine in the region, when Bill Redman arrived and started selling grapes it was shiraz that reigned supreme in terms of vineyard plantings. Nowadays, cabernet sauvignon from Coonawarra is well regarded internationally and we've consistently produced a recognizable house style of wine, honing our craft over the last 50 years to which we've become well known.
Continue »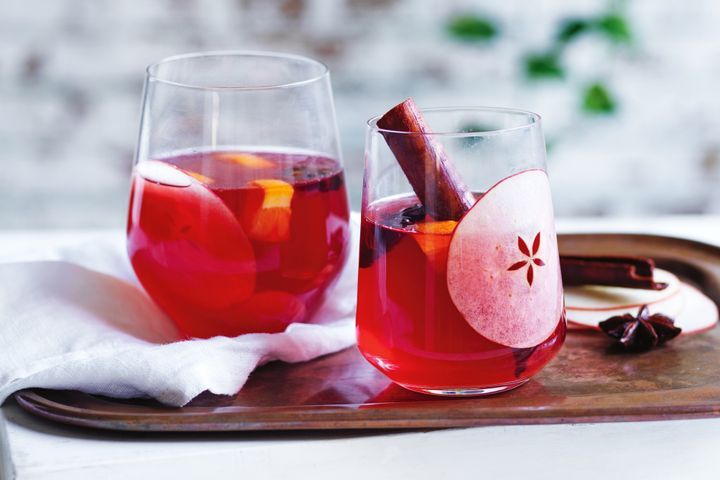 Rosé in winter? Yes please! The Redman family have created this mulled rosé recipe full of spices and aromatics so you can enjoy Redman Edna's Rosé all year round.
Continue »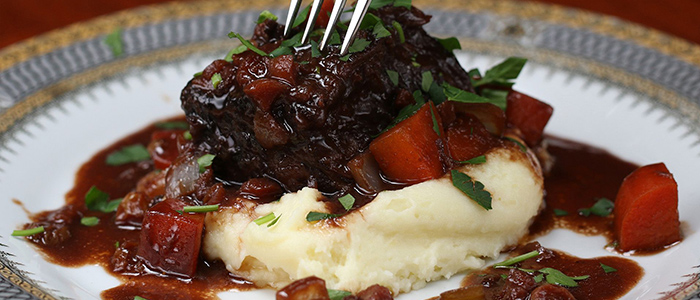 Who doesn't love tucking into a big plate of ribs that fall off the bone and require lots of napkins to clean the mess off of your face and fingers?
Continue »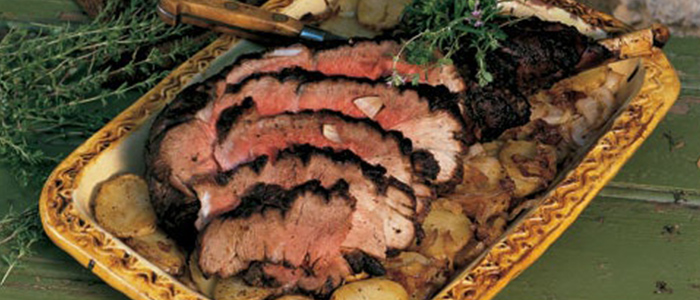 This aromatic leg of lamb will be the most incredible roast you have had in a long time! With the additions of garlic, lemon, saffron and herbs, it infuses the lamb roast with the most incredible flavour.
Continue »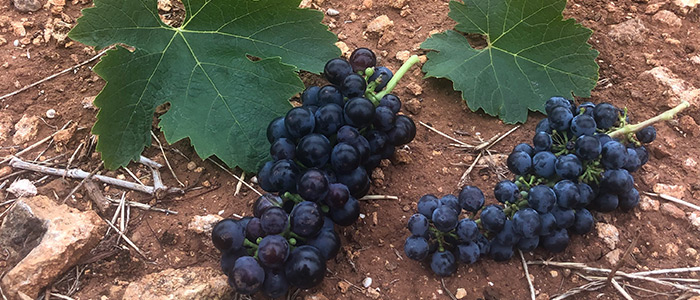 Cabernet Sauvignon and Shiraz grapes both have a long history in Coonawarra. They are the grape varieties that we're most famous for, having been planted by some of the regions pioneers like John Riddoch and our own Bill Redman back in the early 1900s. Nowadays, these two popular red grape varietals represent 80% of the regions vineyard plantings. Whilst wine connoisseurs around the world often know that these wines have differences, there's often a fascination with the nuances of these particular grapes and how different they actually are to grow in the vineyard. Dan Redman explains all you need to know about our favourite red grapes.
Continue »