1 November 2020 | Visiting | Redman Wines
Where to stay and dine in Coonawarra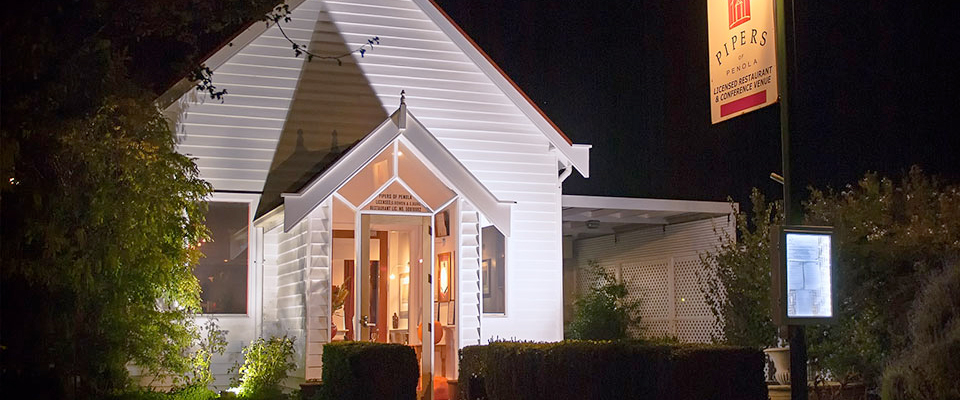 Places to eat and stay in Coonawarra
Heading to South Australia's dynamic Coonawarra over the summer holidays? Dive into our local insights of where to eat and stay in Coonawarra in this blog compiled by the Redman family with their top suggestions for dining and accommodation.
Where to eat in Coonawarra
Piper's of Penola
This is a brilliant local Coonawarra restaurant run by Simon & Erika Bowen. It specialises in local produce, crafted into contemporary dishes such as organic pork croque monsieur and roast duckling with hazelnut Brussels sprouts. The wine list is a who's in the zoo of all the great Coonawarra/Limestone Coast wineries. Not open all week so be sure to check opening hours to avoid disappointment.
58 Riddoch Street, Penola
Fodder & Ottelia
This dynamic space is a casual dining spot in a fellow Coonawarra winery, serving sourdough pizzas and seasonal dishes made with fresh veggies from the estate in a food-to-share vibe. Open for lunches only, Thursday through to Monday, 10.30am until 3pm. Priority is given to bookings, so please be sure to plan ahead to ensure that you don't miss out on dining at one of our most favourite restaurants.
5 Memorial Drive, Coonawarra
Coonawarra Community Club
Head to the Coonawarra Community Hall on the last Friday of every month for its fun Tea Night. Bring a salad to share and order Steak, Schnitzel or Fish. Due to current restrictions Tea Night is on hold for the remainder of 2020, but stay tuned and check updates on facebook for plans in 2021.
Memorial Drive, Coonawarra
Upstairs at Hollick
The first winery restaurant in Coonawarra, Upstairs at Hollick has elevated views through the floor to ceiling glass over the Hollick "Neilson's Block" vineyard and across Coonawarra. It is open Friday to Tuesday for lunch and Saturdays for dinner at 6pm serving modern Australian cuisine with love for local ingredients and produce.
Cnr Riddoch Hwy & Ravenswood Lane, Coonawarra
https://www.hollick.com/en/restaurant
Royal Oak Penola
The Royal Oak chefs focus on seasonal menus in this original stone corner pub in the heart of Coonawarra. Winner of the 2019 Award of Excellence for Best Restaurant in a Pub for South Australia, by Savour Australia, this is a great option for a relaxed and enjoyable meal with family or friends. 11am-8pm, 7 days.
31 Church St, Penola
Where to stay in Coonawarra
Coonawarra Cottages
Mal and Deb Redman have purchased three Coonawarra Bed and Breakfast cottages and have beautifully renovated them. The refurbished cottages will boast original early 20th century character whilst being beautifully updated to accommodate today's travellers. Located in the heart of Coonawarra they provide the most perfect location for a couple's getaway or all booked together for larger groups. They are located opposite local restaurant Fodder and along the Coonawarra Walking Trail. You can't get more central.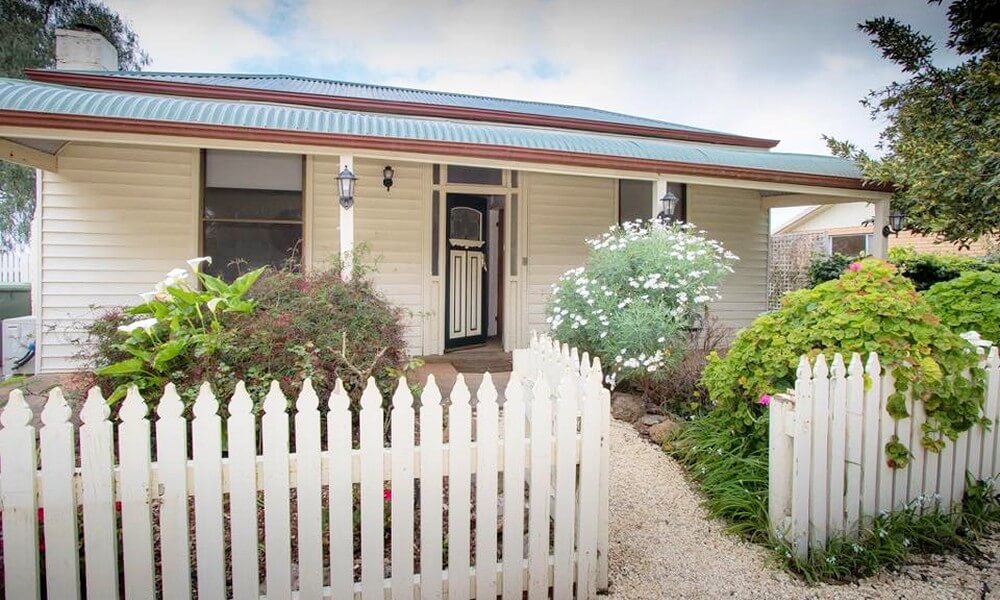 3-5 Mary Street, Coonawarra
https://www.coonawarracottages.com.au
Bellwether Campground
Feel like escaping the city and sleeping in the open air? Do some glamping (that's glamorous camping!) at Bellwether Campground's 10 campsites, situated behind the Glen Roy Shearing Shed/Winery/Cellar Door. With 400-year-old red gums as your sleeping partners and a central campfire to keep you warm with a glass of red, you have the World Heritage-listed Naracoorte Caves nearby and the ancient coastlines at the fishing towns of Robe and Beachport not far away either.
Riddoch Hwy, Coonawarra
https://www.bellwetherwines.com.au/pages/camping
Punters Vineyard Retreat
This Coonawarra getaway features four architecturally designed bedrooms with panoramic views over the vines, sunny outlooks, wall-to-wall glass and private entrances. It's the perfect place to stay with a group of friends.
V&A Lane, Coonawarra
Comments
Commenting has been turned off.