8 April 2019 | Recipes | Redman Wines
Dark Chocolate Red Wine Biscuits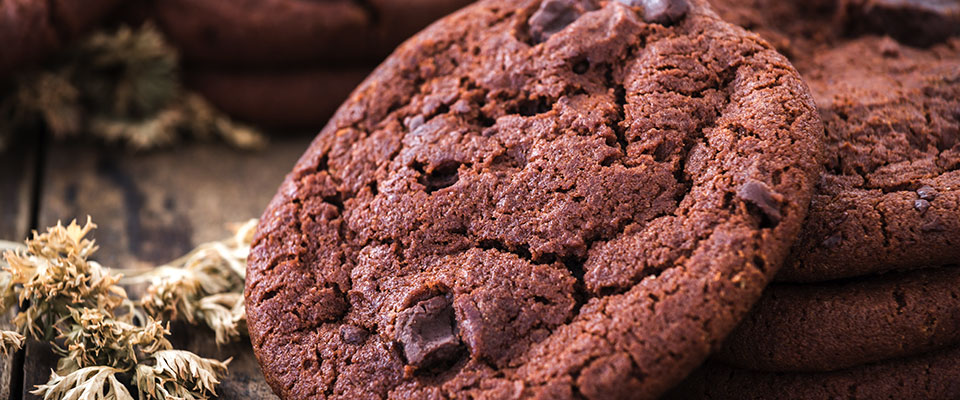 Chocolate and red wine both have an intense, earthy flavour that balances out the sweetness of the cookie. Share with your friends and family this Easter.
Ingredients
1 1/2 cups plain flour
3/4 cup good quality cocoa powder
1 teaspoon salt
1 teaspoon baking soda
110g butter, softened
3/4 cup sugar
3/4 cup packed brown sugar
1 large egg
1 teaspoon vanilla extract
1/2 cup dry red wine, such as The Last Row Shiraz
280g dark chocolate, broken into chunks
1 cup dried tart cherries (or dried cranberries)
Method
Preheat oven to 190°C (170°C fan forced).
Combine flour, cocoa powder, salt and baking soda in a bowl.
In a bowl of an electric mixer, or with a handheld mixer, combine butter and sugars until fluffy. Add egg, vanilla and wine and combine. Slowly add the flour mixture in batches until just combined. Fold in the chocolate and cherries.
On a baking tray lined with baking paper, place a heaped tablespoon of dough for each biscuit about 5 cm apart from each other. Bake 8 to 10 minutes, or until tops are still soft looking but edges look firm.
Comments
Commenting has been turned off.