Redman Wines' Cellar Door
---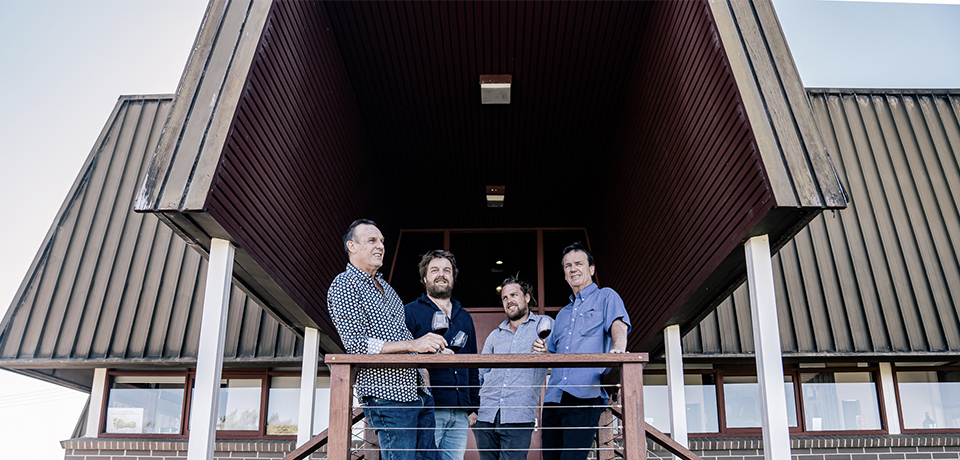 Our Coonawarra Cellar Door recently celebrated its fifty-year anniversary. The first in the region to build a full onsite winery, a visit to our Cellar Door is a great way to learn more about the winemaking process and taste our distinctive range of Coonawarra wines. Plus, it's often a member of the Redman family behind the counter, telling tales of each particular wine and the distinctive vineyards from which they are sourced.
Visiting as part of a group? We encourage you to book in advance so that we can have everything ready for you and your guests. Our underground tasting room is available to take you through our range so that you can experience our unique style of wine from Coonawarra.
If you can't visit us we are still here making wine and we are very happy to take orders online 24/7 or via phone on 08 8736 3331 and have your wine delivered straight to your doorstep.
Don't forget there's free delivery over $250.
We hope to see you on your next trip to Coonawarra.
Opening Hours
Redman Cellar Door is open everyday except Christmas Day.
Monday - Friday 9am-5pm
Saturday, Sunday & Public Holidays 11am - 4pm
Where to find us
14830 Riddoch Highway, Coonawarra, South Australia 5263
Telephone: 08 8736 3331
Facsimile: 08 8736 3013
Email: wines@redman.com.au