25 June 2019 | Wine | Redman Wines
Top Tips for Cellaring Wine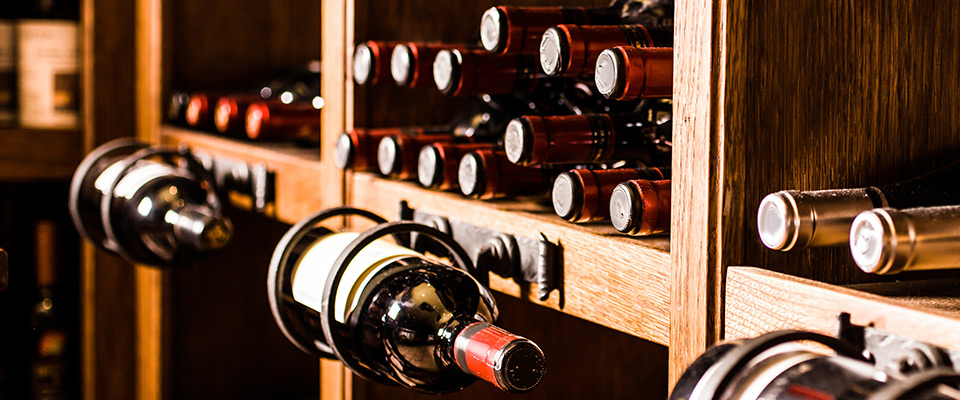 Contrary to popular belief, you don't always need an expensive cellar or storage facility to be able to age your wine (although we'd never say no to a custom designed cellar full of our favourite drops!). In the lead up to Cellar Dwellers in Coonawarra, where we showcase the versatility of Coonawarra wines to age, Dan and Mike Redman share their top tips for cellaring wine.
1. Keep your cool!
Wine is perishable and extreme fluctuations of temperature impact the wine. Too much heat dulls the flavours and kills some of the varietal characters. If you're going to cellar your wines, find a place where the temperature is quite consistent, ideally keeping it below 17 ˚C and ideally having it consistently stored between 12-15 ˚C all year round.
If you don't have the benefit of a basement or a temperature controlled cellar like we have at our Redman winery, make sure that the wine is away from the heater or fireplace as heat damage often compromises the seal of the bottle, especially if under cork. Too hot temperatures 'cook' the wines losing their flavour, which is often an issue in the hot Australian summers. A rarely used closet is often a good place to start if its dark, not too damp and a consistent temperature.
2. Keep it away from light
Your wine needs to stay away from direct sunlight. The sun's UV rays can prematurely age the wine, which is often why wineries use coloured glass bottles – think of it as sunglasses for the wine.
3. Lay down those wines sealed with cork
Wines that are sealed under cork need to be laid down on their side so that the cork seal does not dry out and let oxygen in. For wines sealed with a screwcap, they're fine standing up but be sure not to dent the top or you'll also have some oxygen transfer. Wines sealed under screwcap are said to have a slightly longer aging potential, but again it can depend on the quality of the seal used in the screwcap.
4. Test and discover the ideal drinking window
Need an excuse to buy a case of wine? There is no better excuse than a case to lay down and conduct a long term cellaring test. Too often the wines that have been saved are past their prime when it comes to drinking them, so buy a few and sample them over the years to discover the ideal drinking window. For our Redman wines, we often suggest the following drinking time frame:
Shiraz: 5-7 years
Cabernet Sauvignon: 7-10 years
The Redman: 10+ years
Of course, the aging window often changes depending on the winery and where the wine has been sourced from. Look out for wines with some history and a pedigree to age over time.
5. Big is often better
Wines which are sealed in larger formats like magnums or imperials have a longer aging potential because there is a smaller wine to oxygen ratio. The wines age a little slower and are kept tasting fresh and vibrant. So stock up on some large format magnums, you never know when there will a celebration. Need to know more about large format bottles? Have a read of Dan's tips on aging recommendations.
6. Mix it up
You might find a preference for a particular style of wine when you're buying, but don't forget that your palate evolves over time and your wine preferences evolve. So hunt out some different styles, maybe put down some whites and add some variety to your collection.
7. Watch the humidity levels
For wines that are sealed with a cork, ensure that the storage maintains a level of about 50% humidity. If the cork dries out it can shrink, meaning that the wines are more susceptible to oxidization. Red wines are less prone to this because there's often a higher tannin level as a buffer but you need to look out for signs of mould or mildew damaging your wine.
Want some more tips? Dan shares his thoughts on how to open old wine on our blog.
Comments
Commenting has been turned off.