17 October 2017 | Wine | Redman Wines
Large Format Wine Bottles - all you need to know!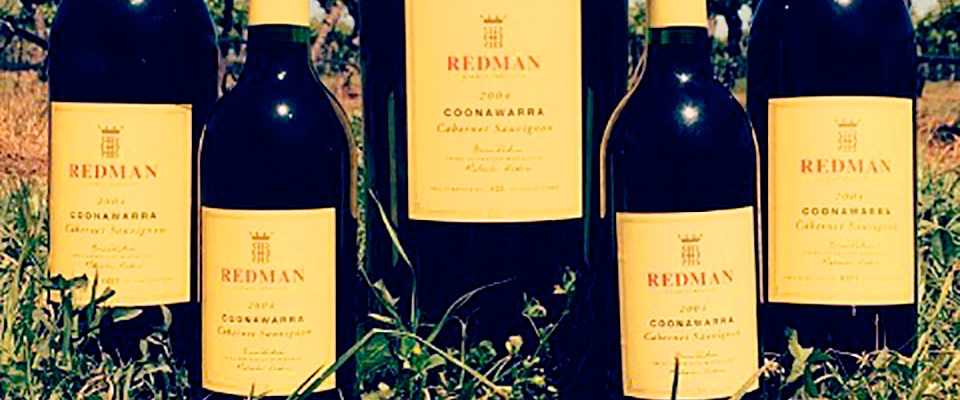 If you've ever had the good fortune of enjoying a glass of wine poured from a large format bottle, you'll know how impressive it can be. These larger wine bottles make perfect gifts for the tricky-to-buy-for friends and work mates. Large format bottles also make a very clever solution to fill the glasses of 37 family members sitting around the celebratory table (and to ensure your own glass is full while you're at it!).
So the standard size of a wine bottle these days is a 750ml vessel. You also see half bottles (375ml) doing the rounds on plane trips and in hotel minibars and magnums make regular appearances in bottle shops, but when you jump up to the opposite end of the scale, the giant bottles become a little harder to spot. They're expensive and not many retail spaces stock them, but when you next pay a visit to a cellar door, ask whether any of their wines are bottled in large formats – you may be surprised to find your favourite drop in a 6L vessel!
Here's a look at how some of the main large format wine bottles scale up from the standard bottle:
Standard (750ml): 1 bottle of wine
Magnum (1.5L): 2 bottles of wine
Double Magnum (3L): 4 bottles of wine
Jeroboam (4.5L): 6 bottles of wine
Methuselah: (6L): 8 bottles of wine
Imperial (6L): 8 bottles of wine
Salmanazar (9L): 12 bottles of wine
Balthazar (12L): 16 bottles of wine
Nebuchadnezzar (15L): 20 bottles of wine
And that's not all of them!
So what's with the names? Many of these names honour biblical kings or historical figures. Balthazar was one of the Three Wise Kings to present baby Jesus with gifts in the nativity scene in The Bible. Salmanazar was an Assyrian King; Nebuchadnezzar was a King of Babylon. This naming convention suggests a sense of royalty and status to these wonderfully large wine bottles. You'll notice that an Imperial holds the same volume of wine as the Methuselah – both are 6L bottles but the Imperial is shaped like a standard bottle of table wine and is used for reds or whites; the Methuselah is usually reserved for sparkling wine, mainly Champagne, and the bottle is shaped with a sloped shoulder, similar to a Burgundy bottle.
Apart from the wow factor of the size of these bottles, the other advantage is that the wines stored inside these large bottles age slower and potentially develop more complexity and nuances than wines in smaller bottles. Why? There's a lower ratio of air to wine than in smaller bottles, decreasing the risk of flaws developing.
So how do you open one of these massive bottles? With caution! Use a double leaver corkscrew and open it like a normal bottle. We find the trick is to decant a large format bottle into a larger container and then into carafes or jugs for easy pouring. When serving wine from the Imperial bottle, another option is to keep eight screwcapped bottles of wine once you've finished drinking their contents, clean them then pour the Imperial wine into these bottles. Then you can enjoy them over the short term – they probably won't last longer than several days – and in moderation.
When it comes to ageing, the recommended time frame is wide, from five to 30+ years but it really depends at what age you like to drink your wine. At Redman, we've cracked open several 20-year-old Imperial bottles recently and they drank superbly. Make sure you store your large format bottles horizontally to keep the cork moist, in a cool (preferably cooler than 20C) dark place, where the bottle will age in a constant temperature.
So at this time of year, giving the gift of full glasses and big bottles is made easier with our Imperial bottles of Redman's Cabernet. Don't miss your chance to purchase one of these limited release Imperials before stock runs out.
Comments
Commenting has been turned off.