25 June 2020 | People | Redman Wines
The fourth generation officially joins the Redman family business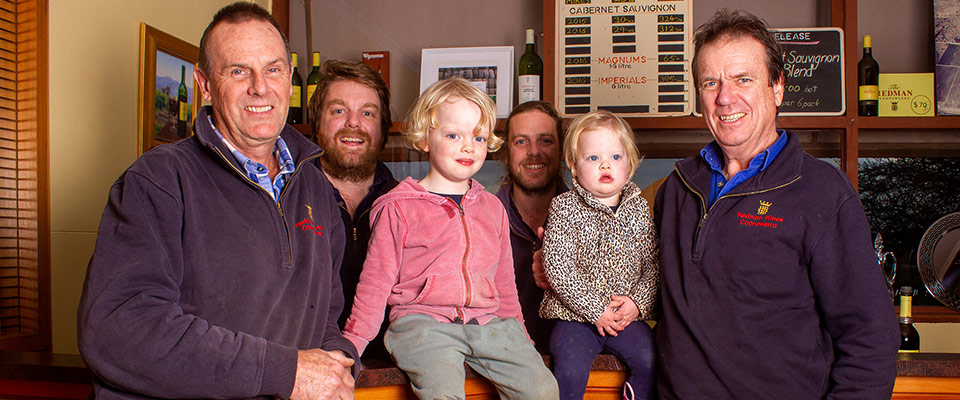 Coonawarra is founded upon family. It's a small community, but one that has always rallied together and worked to build the region collaboratively. Since William (Bill) Redman first stepped foot in Coonawarra and set out to make wines from the 16 hectares he purchased in 1908, there's been family running through the fabric of our winery.
It's long been a family affair with much continuity in the family winemaking style over the years. Bill Redman was joined by his son Owen in 1937, working alongside him and pioneering the early wines of Coonawarra. When he passed away in 1979 he'd been a winemaker for 57 years.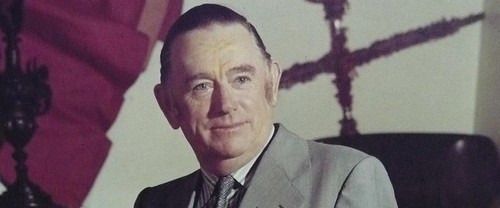 Owen had his own vision, and very much forged the pathway for the Redman/ Rouge Homme brands, putting Coonawarra on the map. His sons Bruce and Mal also followed in their father's footsteps and in 1982 took on the responsibility for winemaking, evolving the famous style over the years with slight tweaks, but remaining true to the original vision.
Now, 112 years after Bill Redman purchased his first vineyard, the fourth generation, Daniel (Dan) and Michael (Mike) have bought into the family business, ensuring continuity of the Redman wine brand name for years to come. The brothers, having grown up in Coonawarra have been accustomed to making wine the Redman way for years. Dan joined the business in 2008, exactly 100 years after his Great Grandfather made his first wine and Mike joined in 2015.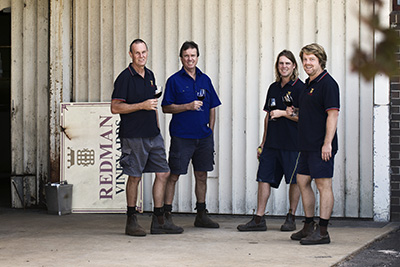 Both Dan and Mike have honed their skills at other wineries such as Wynns Coonawarra, Tahbilk and Charles Melton before returning to join the family business. Dan following in his father's footsteps into winemaking, Mike looking after the cellar. Both can regularly be seen in Cellar Door, and on Regional Roadshows where they greet guests and talk through the intricacies of the family wine over a good old yarn!
Dan Redman notes, "I've never known anything else other than being in a family wine business and I'm proud to be able to be part of the Redman long history of winemaking. Buying into the business ensures that the brand retains the family name and vision well into the future. Both Mike and I are incredibly proud of the family's role in Coonawarra, and there's a different responsibility with part ownership to ensure that Redman wines continue well into the future."
Mike Redman says, "Having Redman Wines in Coonawarra for another generation just makes Dan and I so happy. Dad (Bruce) and Mal have done such a great job in building the brand and they will be brilliant mentors into the future years. It's very exciting times for our family-owned winery."
This exciting development at Redman Wines comes in the same year as we celebrate our 50th year of making cabernet in Coonawarra.
The future is bright for the Redman family. The fifth generation, Dan's young children Jock and Arabella (aged 5 and 3 respectively) also know nothing else but being part of the family business. They're actively seen running around the winery, eating more fruit than they are able to pick at vintage time.
Here's cheers to family and a strong future ahead!
Comments
Commenting has been turned off.