7 January 2022 | Redman Wines
All you need to know about Rosé wine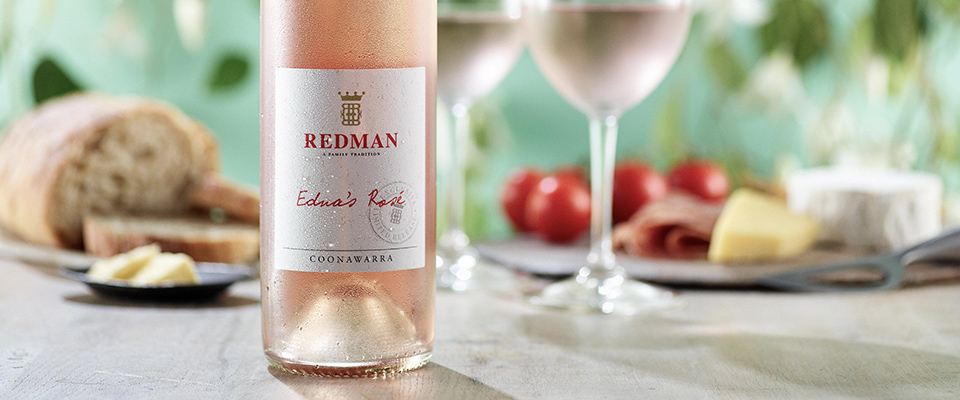 There's no denying that rosé is one of the most popular styles of wine, and it's certainly evolved in Australia over the last few years becoming a preferred drop for many. It's the ultimate thirst quencher, especially over the summer months! Known as rosato in Italy and rosado in Portugal and Spain, it's actually one of the oldest styles of making wine. It's known for the subtle impacting of colour from the skin of the grapes into the juice to give a beautiful pink colour.
We've unearthed all the facts that you need to know about rosé wine so you can be an expert on all drinks pink!
How is rosé wine made?
Rosé wine can be made in a number of different ways and the method depends on the philosophy of the winemaker and the winemaking equipment available. There's three main ways of making rosé:
Skin contact – this often involves skin contact with the red grapes where there's a light crush so that the juice and skins soak (known as maceration) giving some colour from the skins to the juice. This can take anywhere from a couple of hours, to a few days. The shorter the time, the lighter the colour. This is the way we make our Redman Edna's Rosé.
Saignée (San-yay) method – This literally is the French term for 'bleed' and occurs when a winemaker sets out to make a red wine, with rosé being a by-product. In the early stages of making the red wine, the winemaker bleeds off some of the juice in the process and puts this aside to make a specific rosé wine. This is the process that's traditionally been used in many parts of France.
Blending – sometimes a rosé can be made by blending red and white wine grapes. It's not as common as it once was but it certainly was a technique used back in the 80s for some winemakers across Australia.
What grapes is rosé made from?
Rosé can be made from a number of different grape varietals. The choice of varietal will usually depend on the region from which the rosé is sourced. In Australia we see a range of different red grape varietals used to make rosé – shiraz, cabernet sauvignon, pinot noir, tempranillo, gamay, grenache, sangiovese, cinsault just to name a few. It will depend on the access to red wine grapes the winemaker has. Winemakers then use their skill to make a rosé wine to their preferred flavour profile. Here in Coonawarra the majority of our rosé is made from cabernet or shiraz (or a blend of the two), purely because we have access to fabulous fruit from these varietals.
The resulting wine's flavour profile will elicit some of the red varietal's key characteristics – you'll find a range of flavours such as rose petal, rhubarb, stone fruits or strawberries. Sometimes winemakers will also blend white grapes into the rosé too, although that's more uncommon.
Does the colour of rosé mean it's sweet or dry?
This depends on the winemaker and how they want their rosé to taste. Yes, it can make it difficult for rosé lovers to choose their preferred drop! A lighter colour does often signal a drier style but it's not always the case as it also depends on the varietals used and how much skin contact the wine juice has been given. The best tip here is to look at the label or ask your wine merchant or sommelier for the style you'd prefer.
In Provence, the home of rosé in France, many winemakers blend varieties like cinsault, movededre, syrah (shiraz) and carignan to craft their delicious dry wines that are enjoyed all year round.
What food goes best with rosé?
Rosé is known for its versatility, especially the dry styles which have a beautiful acidity to match with different types of food. It's a great match with Spanish inspired meals like tapas or paella, and also goes well with antipasto dishes and cheeses.
If you plan on cooking and looking for the perfect dish to match with your rosé? This Redman family favourite Asian Chicken Salad recipe always goes down a treat.
The Redman rosé story
The Rosé Revolution certainly fuelled the resurgence of rosé wine in Australia. Wine lovers started realising that 'real men' also drink pink and the style being made was evolving away from the sweeter Mateus style and more in line with the Provençal rosé being made throughout France.
In March 2017 Dan Redman was hosting a tasting through the Redman range in a wine bar in Melbourne. He got chatting to the staff after the event and they mentioned that they literally could not keep enough rosé chilled in their fridges for the weekend. The trend has continued as wine lovers started to understand how well dry rosé matches to Spanish, Asian and Italian foods, and that it could be enjoyed all year round.
The Redman boys are always up for a challenge and so a plan to launch our first ever rosé was born. 2018 was earmarked to be the first vintage! It was a big deal. We'd never made anything but red wines up until this point, and in the same vintage we were planning on releasing a riesling and a rosé. With the winery not set up to make a rosé in the traditional method, there was plenty of experimentation going on. The final result was a delicious dry style of rosé, with the first vintage of 90 dozen produced selling out within four months and leaving our loyal supporters crying out for more!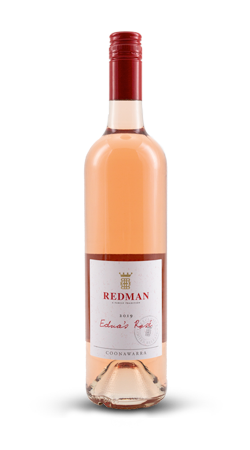 All this Rosé talk making you thirsty?
Why not give our Edna's Rosé a try for yourself. It's named in honour of our much loved Edna Redman, who we know would have loved a drop herself!
Comments
Commenting has been turned off.