6 November 2019 | Wine | Redman Wines
The World's Best Cabernet Sauvignon Regions
Cabernet sauvignon may be king in Coonawarra, but it's also the most planted grape varietal across many of the world's most famous wine regions. Its popularity often comes down to the versatility of this amazing grape, as it's used in both blends and single-varietal expressions.
With a name that literally means 'wild cabernet' in French, this red wine grape was declared in 1997 by the researchers at University of California, Davis, to be a natural cross between cabernet franc and sauvignon blanc from Bordeaux. Who would have thought!
The cabernet sauvignon grape has a thick skin and its vines tend to be quite hardy, but, while many regions can lay claim to producing this magnificent grape, there are vast differences in its flavour profile, depending on its origins. The great distinction of cabernet is its powerful and recognisable aromas of blackcurrant and, if matured in newish oak, the scent of cedar, cigar boxes and sometimes tobacco. If the grapes are anything less than fully ripe, the wine can smell of crushed green leaves, herbaceous – more like cabernet franc.
Here, we explore some of the characteristics of the world's most famous cabernet-producing regions.
Bordeaux, France
France is often considered the home of cabernet, with Bordeaux leading the charge for producing exceptional cabernet and cabernet blends that are capable of ageing for decades. Most often known for being used as a part of a blend, it is seen alongside merlot, cabernet franc and occasionally petit verdot.
Cabernet from this French region is generally known to be medium- to full-bodied, with tart blackcurrant and violet notes, as well as hints of cedar and cigar-box from French-oak ageing. It performs well on the region's gravelly soils, with the sub-regions of the Médoc (left bank), Pomerol (right bank), Saint Émillion (right bank), Graves (left bank) and Blaye garnering particular acclaim. You'll also see cabernet popping up in the Languedoc-Roussillon region further south.
Producers to try: The best wines are 'first growths' (known as Premier Crus) which tend to be very expensive. However, for a more affordable Bordeaux option, try the well-reviewed 2012 Château Grand Village Bordeaux Supérieur, for about $24.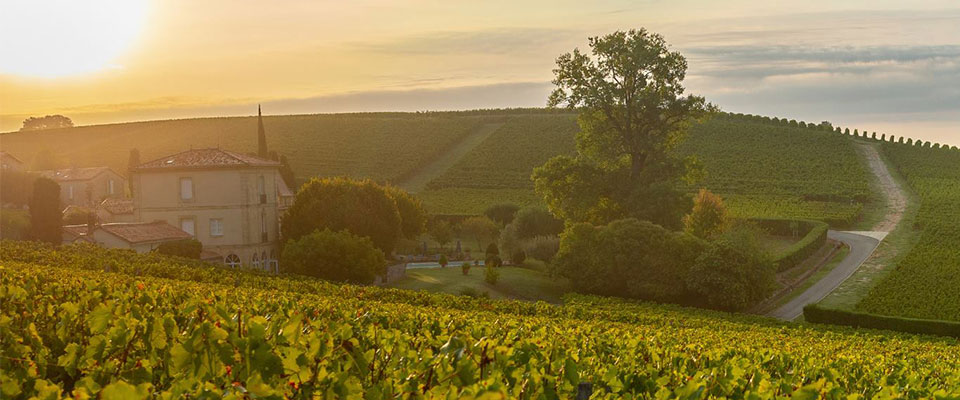 Image Source: Vins de Bordeaux
Napa Valley, California, USA
The famous 1976 'Judgement of Paris Tasting' put Napa Valley cabernet firmly on the world map. It was here, for the first time, that New World wines ended up being ranked above their Old World counterparts in a blind tasting of the crème de la crème of French wines against those American newcomers. The Napa Valley's 1973 Stag's Leap Cabernet Sauvignon (along with the 1973 Chardonnay from the historic Chateau Montelena) was ranked the highest wine in the line-up, and the decision made many influencers and wine lovers stand up and take notice of other cabernet-producing regions outside of its traditional home.
Napa Valley cabernet is often rich in character, full of ripe black-fruit notes, plus sweet vanilla and chocolate flavours from ageing in American oak. The region's warmer climate means that Californian cabernet often tastes 'bigger' than those from other parts of the world.
Producers to try: Screaming Eagle may well be the most famous, but we recently held a tasting in Adelaide comparing Redman 2016 Cabernet Sauvignon and Napa Cellars Cabernet Sauvignon. While they were completely contrasting styles of cabernet, both were delicious.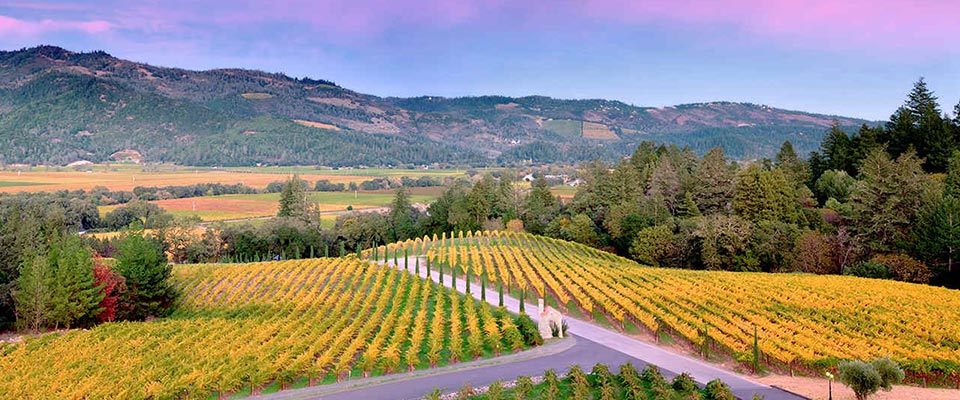 Image Source: California Dream Big
The Super Tuscans of Italy
First introduced in Piedmont in 1820, cabernet has an interesting history in Italy. It's often seen as inferior to native grapes like nebbiolo and barbera, but the notoriety of the so-called Super Tuscans in the 1970s changed the game. Many Tuscan wine producers thought they could produce a better wine if they were unhindered by the DOC (Denominazione di Origine Controllata) practices of Chianti, and utilised cabernet sauvignon in the blend. When people started discovering the style, the prices skyrocketed.
Tuscan-grown cabernet sauvignon produces sweet plum and cherry flavours. The Super Tuscans are known for their tobacco-like oak notes, which are derived from French-oak barrel-ageing. These wines typically reach an alcohol level of about 14 per cent, but still maintain notable levels of acidity.
Producers to try: Antinori, a 26-generation family-run venture, with estates in both Italy and Napa Valley. Having visited Castello Banfi, I can also personally recommend its Col di Sasso.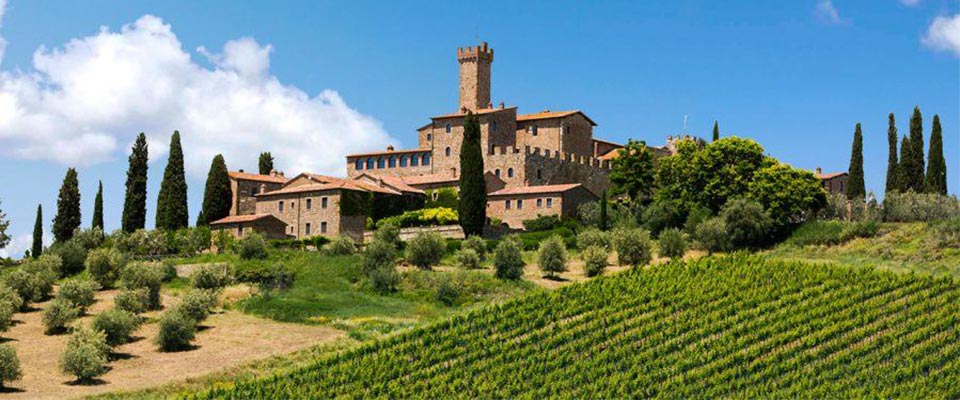 Image Source: Banfi Wines
Chile
Cabernet is Chile's leading grape varietal, with some of the best expressions coming from Aconcagua, Maipo, Cachapoal and Colchagua. There's a raft of diversity in the styles of cabernet being made in this country, though.
On the country's warm, dry valley floors, cabernet is riper in style with softer tannins, similar to Napa Valley cabernet. In areas where the cooling influences from the Pacific Ocean prevail, more structured wines result. Chilean cabernet often appears as a single varietal form, as well as in blends.
Producers to try: Casillero Del Diablo Cabernet Sauvignon – a bargain at only about $14.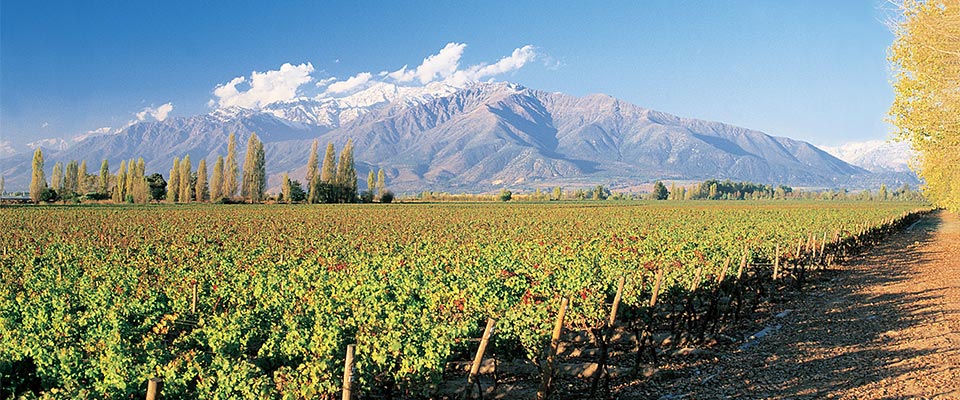 Image Source: Wikipedia
Stellenbosch, South Africa
Cabernet is the most widely planted grape varietal in South Africa, with the greatest number of plantings (more than 7300 acres) in and around the vineyards near Stellenbosch, about 50km east of Cape Town in the Western Cape province. The cabernet from this region is often used as an exemplar for the contrast between New World and Old World fruit structure. The wines produced here are often considered to be ripe and fruity, but not overly jammy, with ample acidity and moderate alcohol.
Beyond Stellenbosch, you'll also find some excellent examples in the regions of Paarl ('the pearl of the winelands') and Robertson (aka 'the valley of wine and roses').
Producers to try: Kanonkop, Rust en Vrede and Rustenberg, all situated in the Stellenbosch region, and Robertson Winery in the Robertson Valley.
Hawke's Bay, New Zealand
Closer to home, you'll find some exceptional examples of cabernet sauvignon coming out of Hawke's Bay. While there are currently only about 250 hectares planted, Hawke's Bay has a huge diversity of soil, with river terraces comprising volcanic loess, alluvial silts and deep river gravels.
Producers to try: Te Mata Estate's Awatea Cabernet Merlot.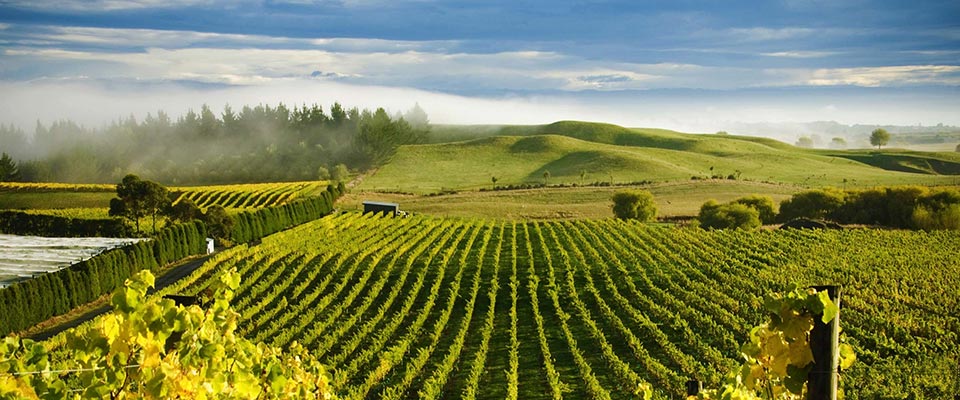 Image Source: Hawkes Bay Winegrowers
We still call Australia home…
Of course, while we obviously enjoy and appreciate these global comparisons, it would be remiss of us not to give a shout out to a few of our Australian cabernet-producing counterparts, including Western Australia's Margaret River region and Mount Barker sub-region in the Great Southern, Victoria's Yarra Valley and the Clare Valley in South Australia, all of whom grow and make some of our favourite drops beyond our own Coonawarra borders.
Producers to try: In the Cooonwarra, a staple in any serious cellar should be Wynns Black Label Cabernet Sauvignon, while smaller producer Bellwether Wines is definitely worth investigating. Beyond the boundaries of our remarkable terra rossa soils, in the Yarra Valley, we'd recommend the Mount Mary Quintet; Deep Woods in Margaret River, and even Tahbilk from the Nagambie Lakes sub-region in central Victoria, which is underrated, considering its value for money.
Comments
Commenting has been turned off.