25 August 2017 | Visiting | Redman Wines
The Story of Redman Coonawarra Cabernet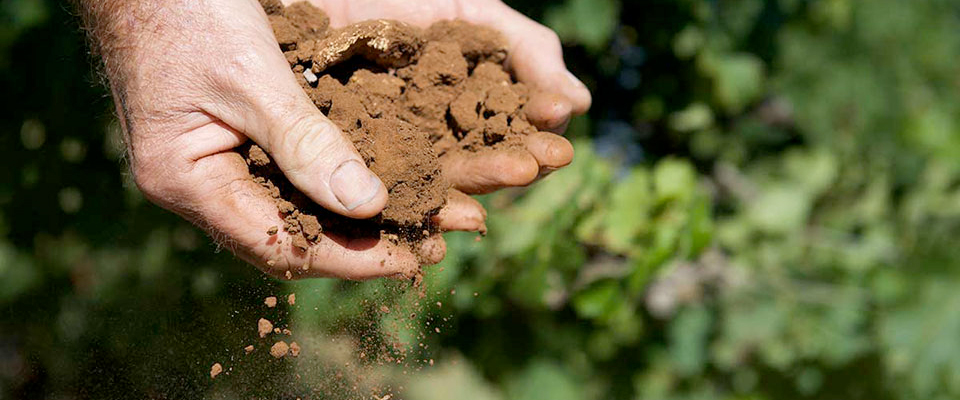 Redman Wines boasts a long history of growing and crafting Cabernet Sauvignon in South Australia's Coonawarra region. We're proud to tell the story of how this variety has dug itself deep into our Coonawarra roots and become a respected style of wine in cellars all over the world.
Sitting in the south-eastern corner of South Australia on the Limestone Coast, Coonawarra started life as a wine region in 1890, when John Riddoch planted 50 hectares of vines. By 1899, plantings had grown to 140 hectares, with Shiraz, Cabernet Sauvignon, Pinot Noir and Malbec all taking centre stage in the vineyards. (Discover how the Redman Wines timeline pans out since the end of the 19th century.)
But it's been Cabernet Sauvignon that has skyrocketed as the dominant variety in Coonawarra. Why? Coonawarra is renowned for its unique geological and climatic features that nurture vines, bearing the highest quality of grapes, especially Cabernet Sauvignon.
What makes Coonawarra such a premium region for red wine production, and Cab Sav in particular, is a natural soil phenomenon called the 'terra rossa'. Coonawarra's terra rossa is a cigar-shaped ridge of soil stretching 20km long and up to 2km wide. Terra rossa topsoil is bright red and rich in iron, calcium, silica and other nutrients, and it's free draining, shallow 5cm to 100cm deep sitting on top of limestone.
On top of this geological phenomenon, Cabernet Sauvignon's vine physiology makes it a fantastic variety to grow in our Coonawarra backyard. Cabernet boasts great growing attributes, including a very thick skin, small berries and open bunches, which helps prevent mould. These elements allow winemakers to keep Cabernet hanging on its vines quite late into the season without worrying about issues such as disease pressure. Its skin-to-fruit ratio is what helps give the wine its deep colour, flavour and tannins for which its known.
Unlike other varieties, such as Shiraz, Cabernet Sauvignon shuts down during heatwaves, meaning it will stop photosynthesis and conserve its water and energy, which proves handy in a place like Coonawarra.
So what's our region's climate like? It also plays a significant role in influencing the growth and production of our Cabernet Sauvignon. One of the benefits is the Bonney upwelling. The Bonney what? Allow us to explain…
Coonawarra sits approximately 70km inland from the coast. From December through to May each year, offshore winds and currents from the continental shelf (in the Southern Ocean) push intensely cold, nutrient rich waters – known as the Bonney upwelling – towards the Limestone Coast. This climatic wonder sends cooling breezes inland, towards Coonawarra and our precious vines. When the wind comes across that water and on shore, it has a considerable cooling influence on Coonawarra's weather and climate. So even in summer, on really warm days, we experience very cool nights, which helps the vines recover from the heat of the day.
All these climatic and geological elements of Coonawarra combine to create a medium-bodied Cabernet Sauvignon, which is equally as great in its youth and its old age.
So which features does a Coonawarra Cab Sav display? Depth of colour, the seductively cassis-sweet aromas and fruit flavours, an overall generosity and weight on the palate, and the edgy-bright presence of acid. Try one of Redman's Cabernet Sauvignons for yourself right here.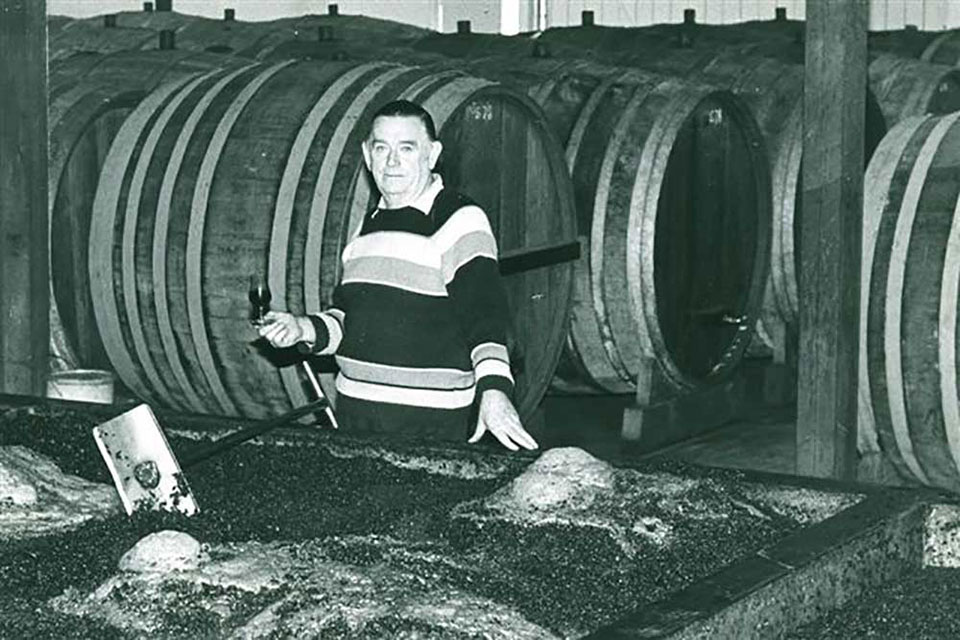 Owen Redman, Vintage 1979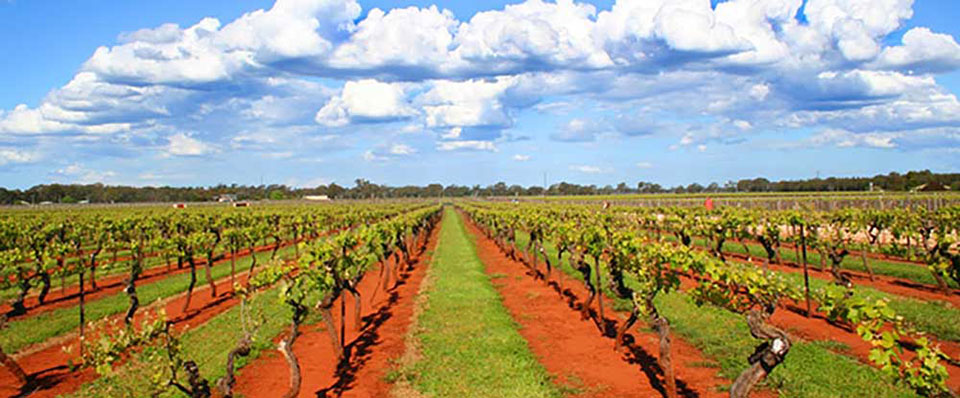 Terra Rossa, Coonawarra
Comments
Commenting has been turned off.