23 April 2018 | Wine | Redman Wines
Redmans' Winemaking Points of Difference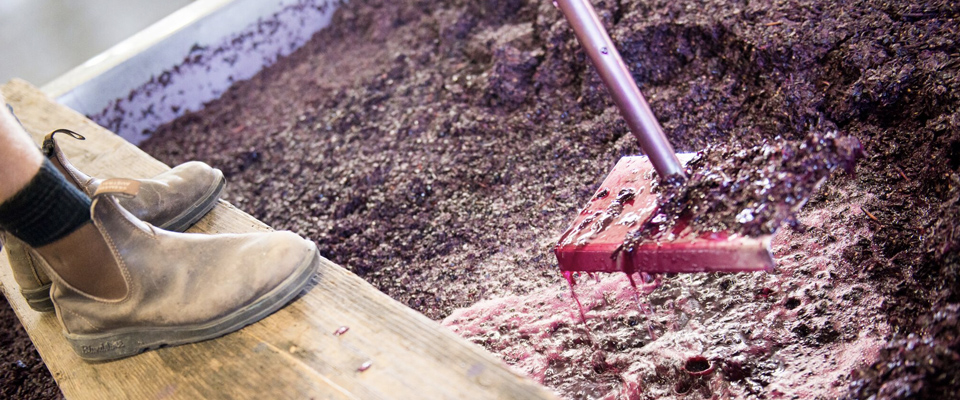 Making wine is a universal practice – it's made in almost every country on the planet. The overarching process for all wine producers looks like this: grow the grapes, ferment the grapes = bottle the magic liquid. But what stands all wineries apart from each other are the idiosyncrasies in each producer's winemaking practice. At Redman, our points of difference occur at each touch point of the process. And there are three main differences that can be attributed to the Redman way.
1. Crushing grapes in the field
Redman is the only winery in Australia that crushes its grapes in the field of the vineyards. We pick the grapes, de-stem and crush them, with the must going into a 2.5-tonne tanker. Once the tanker is full, it's taken back to the winery and its contents are immediately transferred into fermenters. Why do we do this? To ensure the grapes avoid contamination or microbial growth, which can happen if they sit around waiting for the next step in the process.
The other benefit of crushing the grapes in the field is that the grapes' stalks, stems and petioles go straight onto the ground in the vineyard, acting as rich mulch for the next year's vine growth.
2. Using open fermenters
At Redman, we're also very proud of the fact that we use open fermenters in our winemaking process. In the winery, 50% of our fermentation space is taken up by open fermenters with cooling, and this allows us to keep our ferments at a temperature between 20C and 24C. Ensuring the temperature stays in this range means we can control the activity in those fermenters, making for a much more balanced wine. All of Redman's Cabernet Sauvignon goes through the open fermenters, and they are hand plunged twice daily for gentle extraction of colour and phenolics from the skins and seeds.
3. Family
Redman's intense devotion to family began more than 100 years ago, when 14-year-old Bill Redman arrived in Coonawarra by train from another South Australian town with the winemaking bug firmly grounded in his career intentions. Since then, the Redman family has been farming the terra rossa earth, crafting premium reds for wine lovers all over the globe.
The Redman family works closely all year round, but our intense bond is the most evident during vintage time. Each evening, after the backbreaking harvest work is done for the day, we always enjoy a beer (or a wine!) discussing the current vintage and the previous 50+ with snippets of history revealed with every conversation. Although it's usually the Redman males in the fields during vintage, we would not survive this crazy time without the help of our better halves. A huge thanks to Winnie, Deb, Meg and Millie.
Comments
Commenting has been turned off.