16 October 2020 | Recipes | Redman Wines
Orecchiette with Peas, Asparagus and Burrata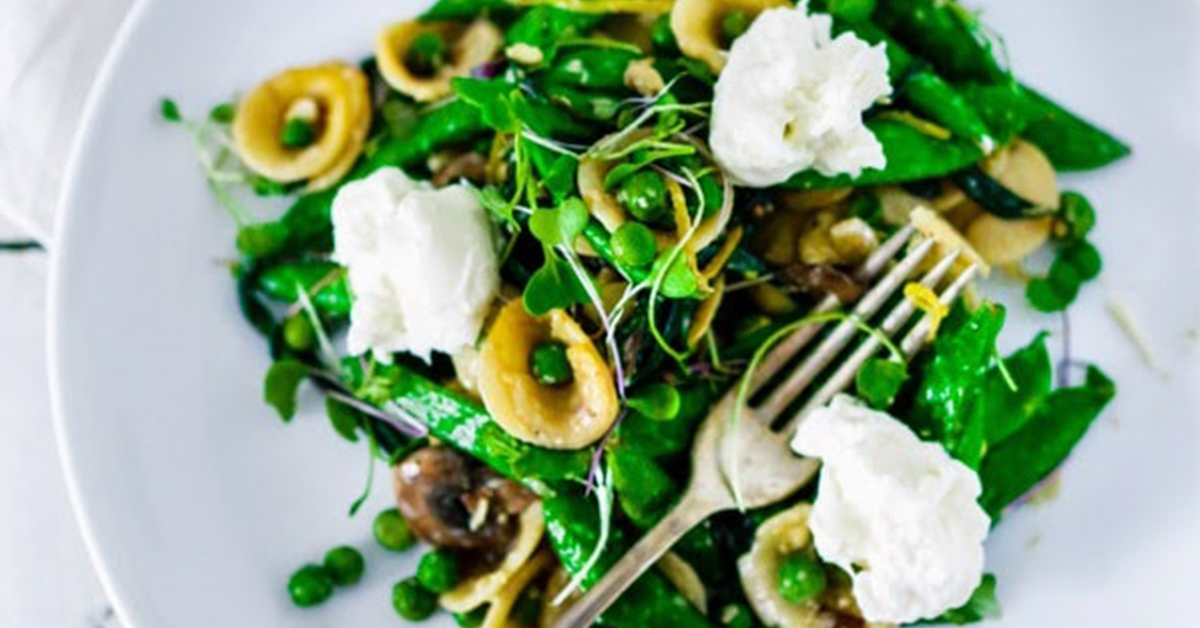 Your family and friends will love this simple, spring-inspired pasta recipe. A deliciously light, yet wholesome meal full of green veggies and adorned with dollops of burrata cheese.
Enjoy with a glass of the Redman riesling or rosé for the ultimate food and wine experience!
Ingredients
450g orecchiette pasta
2 cups frozen peas
2 cups snow peas
2 bunches asparagus, trimmed and chopped
1 Tbsp olive oil
1 brown onion, finely chopped
250g button mushrooms sliced
120g baby spinach
2 eggs, lightly beaten
½ cup parmesan, finely grated
150g burrata cheese
Lemon zest from one small lemon
4 Tbsp fresh chopped herbs such as mint, dill, or parsley
Method
Cook pasta in a large saucepan of boiling, salted water, following packet directions. Add the peas, snow peas and asparagus in the last minute of cooking. Drain, reserving 1 cup of pasta water.
Meanwhile, in a frypan, heat 1 tablespoon of oil over medium heat. Sauté the onion and mushrooms for 3-4 minutes until softened. Add spinach and stir until just wilted. Add to pasta and stir to combine.
Working quickly, add beaten eggs to pasta and stir vigorously to ensure the egg doesn't scramble. Add half the lemon zest, half the herbs, cracked pepper and parmesan and stir to combine. Use the reserved pasta water to loosen the sauce if needed.
Serve and top with remaining lemon zest, herbs and dollops of burrata. Enjoy!
Image source: Feasting at home
Comments
Commenting has been turned off.