14 December 2022 | Recipes | Redman Wines
French Baked Brie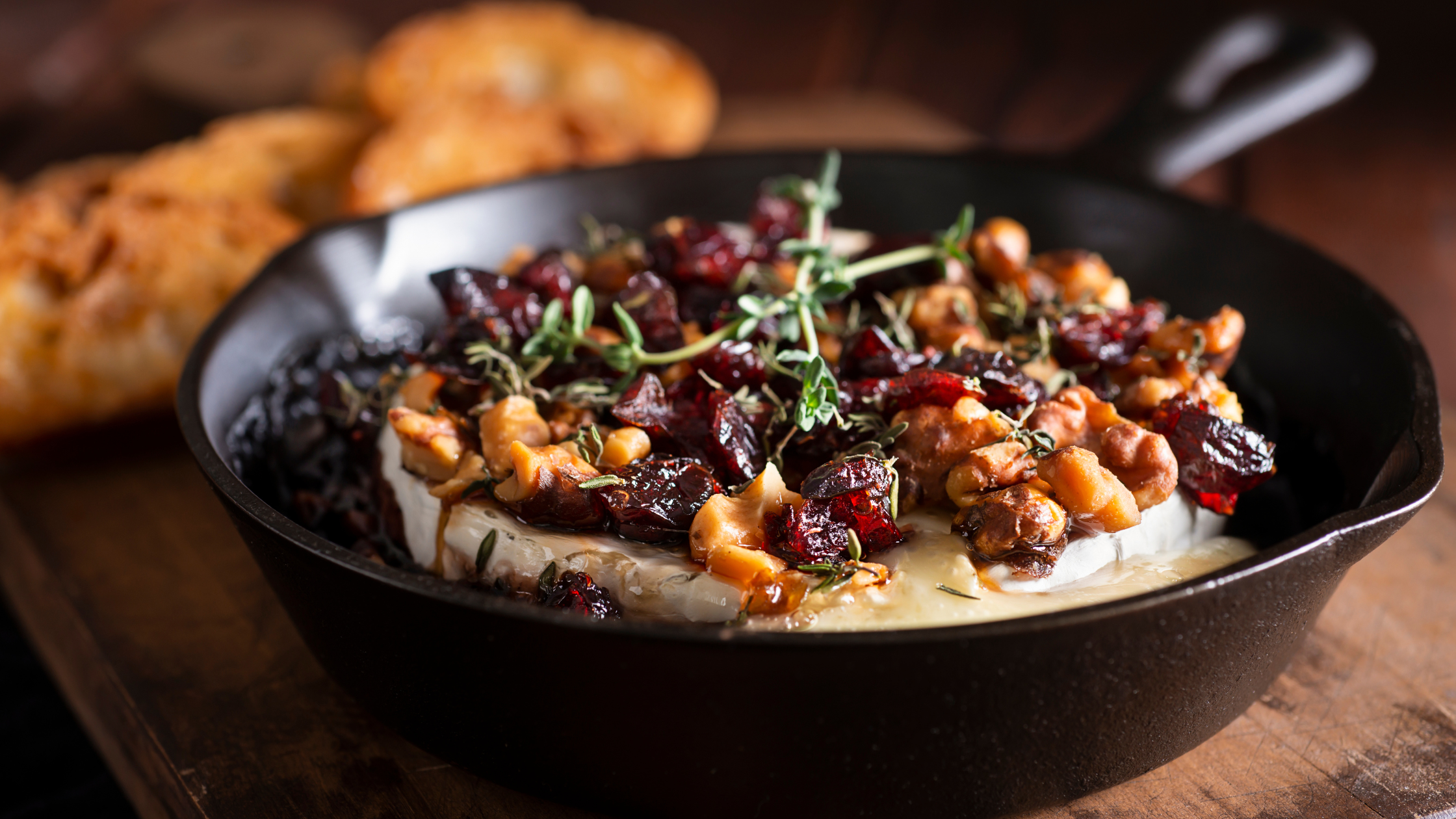 Warm baked Brie cheese is the perfect match with red wine over winter months. We'll let you in on a family secret and share one of our all-time favourite recipes.
Ingredients:
4 tbsp fig jam
1/3 cup dried figs, sliced
1/3 cup shelled pistachios, roughly chopped
1/3 cup walnuts, roughly chopped
100g round of French brie
Method:
Preheat the oven to 180C.
Place the fig jam in a microwave-safe dish. Microwave for 30 seconds to soften.
In a small bowl, combine the sliced dried figs with the pistachios and walnuts. Add half of the fig jam and mix well to coat the nut mixture.
Place the round of brie in a small cast iron skillet or oven-safe dish. Using a knife, coat the brie with the remainder of the jam.
Top the brie with the fig and nut mixture.
Place the brie dish on a baking tray and bake in pre-heated oven for 10 minutes (or until brie starts to ooze, but not melt).
Serve warm with your favorite crackers or toasted bread.
Comments
Commenting has been turned off.