Shiraz & Cabernet Twin Pack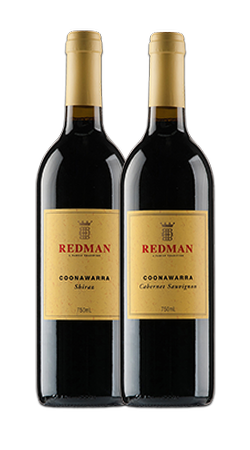 Coonawarra is world renowned for Cabernet Sauvignon and to a lesser extent Shiraz. Here is your chance to get familiar with Redman's, we have been making wine in Coonawarra for over 110 years.
Product Reviews
Will Abbott
(01/04/2023 at 11:43 PM)
Shiraz: Good acid drive, with violet plum, red currant and a lick of oak. Better in another 5 years.
Cabernet: Fruit forward, again with good acid (must be the vintage) and great structure as always with redman. Red currant, choc mint, plum. Better in 10 years.