Redman & Bellwether Collaboration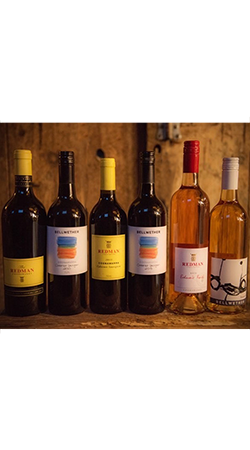 The Redman family have been dear friends with Sue Bell for many years. Sue has made several vintages of her Bellwether Cabernet Sauvignon at Redman in our open fermenters.
So we thought it would be fitting to collaborate with Sue Bell and Bellwether Wines to offer you some of Coonawarra's finest wines.
There are very limited packs available.
Wines included are;
2010 Bellwether Cabernet Sauvignon
2010 The Redman
2015 Bellwether Cabernet Sauvignon
2015 Redman Cabernet Sauvignon
2018 Bellwether Ant Series Rosato
2019 Redman 'Edna's Rosé'
RRP $330 on sale for just $260.