Katnook, Majella & Redman 6 Bottles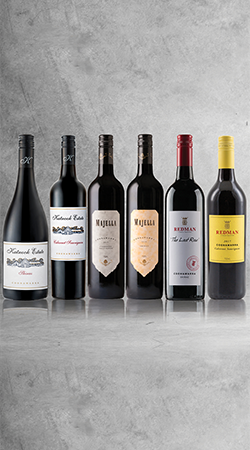 When you ponder leading Coonawarra wineries, Redman, Katnook and Majella come to mind.
Lucky for your we have teamed up with these two magnificant wineries to bring you our 2017 Cabernets and 2016 Shirazes. What an amazing chance to buy the best of the best. Limited stock available.
Wines included are;
2017 Katnook Cabernet Sauvignon
2017 Majella Cabernet Sauvignon
2017 Redman Cabernet Sauvignon
2016 Katnook Shiraz
2016 Majella Shiraz
2016 Redman 'The Last Row' Shiraz
RRP is $205. Our price is $180 with free freight.