2021 The Last Row Shiraz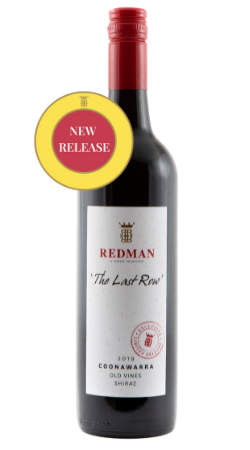 The Redman Family own 85 acres of vineyards in Coonawarra spread over 5 different blocks. All five blocks have Shiraz planted, but it is the 10 acre Northend Vineyard that has always caught the attention of Bruce and Mal.
The vines are 85 years old and each year have consistent high quality fruit. Old vines produce mature tannins and lovely concentration, assisted with 25% new French oak this wine is a must have at home.
Roughly only 200 dozen is made each year and sold directly from Cellar Door.
Product Reviews