2021 Cabernet Sauvignon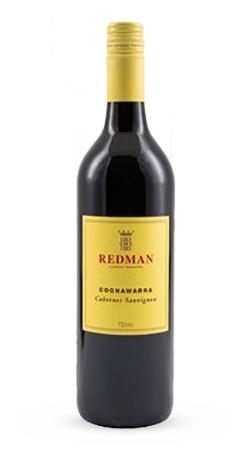 Medium-bodied and oh-so drinkable. This wine has been grabbing the attention of anyone who's been poured a glass - immediately wowing drinkers with its balance, fragrance and beautiful, intense fruit.
Take a moment and have a listen to Winemaker Bruce Redman tell the story.
Here's what some of the wine critics have had to say about the 2021 Redman Cabernet Sauvignon
"I really liked this wine prior. And it's doing its attractive thing again. Very primary, super bright, finely wrought, supple and succulent in the same breath. So fragrant and pretty and yet tannin tightens things beautifully. What a delightful wine. 94+ points, 2023-2035+
Mike Bennie, The Wine Front, June 2023
"The current retail price of the excellent 2021 Redman Cabernet Sauvignon represents incredible value and this is a wine that will out perform many wines that are on shelves at twice that price. So do yourself a favour. Go and buy at least 6 bottles (preferably a dozen), drink one or two (ok three), and put the rest down to cellar. Leave them to rest for ten years and then give one a try."
Nick Stock, August 2023
"Beautiful, dangerously approachable young cabernet, with dark, concentrated blackcurrant fruit and long, fine tannins that also indicate great cellaring potential.
Max Allen, The Australian Financial Review, August 22, 2023
"Classic Coonawarra Cabernet from an all-time classic producer. This 2021 from Redman Wines doesn't miss a beat. All the varietal things roll about ticking the boxes with ease. Blackcurrants, cassis, dark plums, plus an iodine character all march in unison. Add some cocoa before the savoury side kicks into gear thanks to dried herbs featuring thyme and sage. It's a wine that just feels good and it demonstrated how comfortable and relaxed it can get over a few days of tasting. The finish is highlighted by dusty tannins leaving a drying moreishness in its wake. A wine that will live to a decade, possibly more, all up it's a great drink that is humbly priced. More please."
93 points QWine Reviews
"Fragrant and plush. Gorgeously bright dark fruits, demure cedar and pencilly oak. Assured footfall across the palate, beautifully weighted and cleverly composed. Freshness and fruit vibrancy from beginning to end and closes out with a tapestry of powdery fine tannins. Classy."
Nick Ryan, August 2023
Wine Specs
Varietal
Cabernet Sauvignon
Product Reviews