2013 Shiraz & Cab
3 bottles of each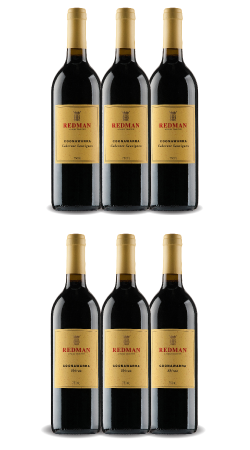 In 2013, Coonawarra experienced an excellent vintage which was characterised by a warm, dry summer and then a cool autumn.
After a warm, fast flowering period, we saw an even set with high berry numbers per bunch. The excellent set necessitated significant fruit thinning at veraison which was advanced by approximately a week by the warmer weather. However, a late "Indian summer" afforded winemakers the opportunity to steadily pick the grapes without the pressure of an early season break.
These conditions were optimal for Cabernet and Shiraz.
As a result there are strong wines with high colour density, fruit concentration and tannin structure, which have aged gracefully in the Redman cellar.
Product Reviews