29 March 2023 | Visiting | Redman Wines
A guide to the best places around Coonawarra
Australians love a good roadtrip! We love nothing more than packing up the car and going to visit friends and family, or exploring parts of the country we've never been to before. Now, with international travel still restricted, we're being encouraged to holiday in our own backyard, so there's never been a better time to head on an adventure and discover Australia. Whether you're driving between Melbourne and Adelaide to celebrate Easter with family, or you're visiting Coonawarra itself, there are lots of things for you to do and see in and around the region.
Our home of Coonawarra in South Australia's Limestone Coast is famed for its red wine and rich terra rossa soil, but the area has much more to offer than incredible wines. Of course, that doesn't mean we don't want you to stop in at the Redman Cellar Door to sample some of our wines as you are travelling around, but there are also plenty more great places to explore in the surrounding towns. We unearth the must-see things to do and visit while passing through Coonawarra.
And great news just in for those wishing to fly! QANTAS has recently announced more travel routes in regional Australia, some of which will better link the Limestone Coast with major cities. From March 28, 2021, QANTAS will operate five daily return flights per week from Adelaide to Mount Gambier and five daily return flights per week from Melbourne to Mount Gambier. Mount Gambier is effectively the halfway point between Melbourne and Adelaide, so it's a great base from which to explore the region. Visit the QANTAS website for more details and to book.
Port Fairy
If you're driving between Adelaide and Melbourne then you must stop off in Port Fairy on the Great Ocean Road. This coastal town in Western Victoria is a 2.5-hour drive from Coonawarra and has a sweeping white sandy beach as well as the Moyne River. It is the ideal destination for a family holiday and gets very busy in the summer. Explore near-by Griffiths Island and its beaches. While you're there, walk up to the lighthouse and keep an eye out for the mutton birds, wallabies and kangaroos. Refuel at Coffin Sally, they make a mean Negroni and the pizzas are excellent. You can also enjoy a glass of Redman wine with your meal. For a bit of indulgence, book into Port Fairy Day Spa for a massage or facial. You'll leave feeling relaxed and recharged, and ready to keep driving.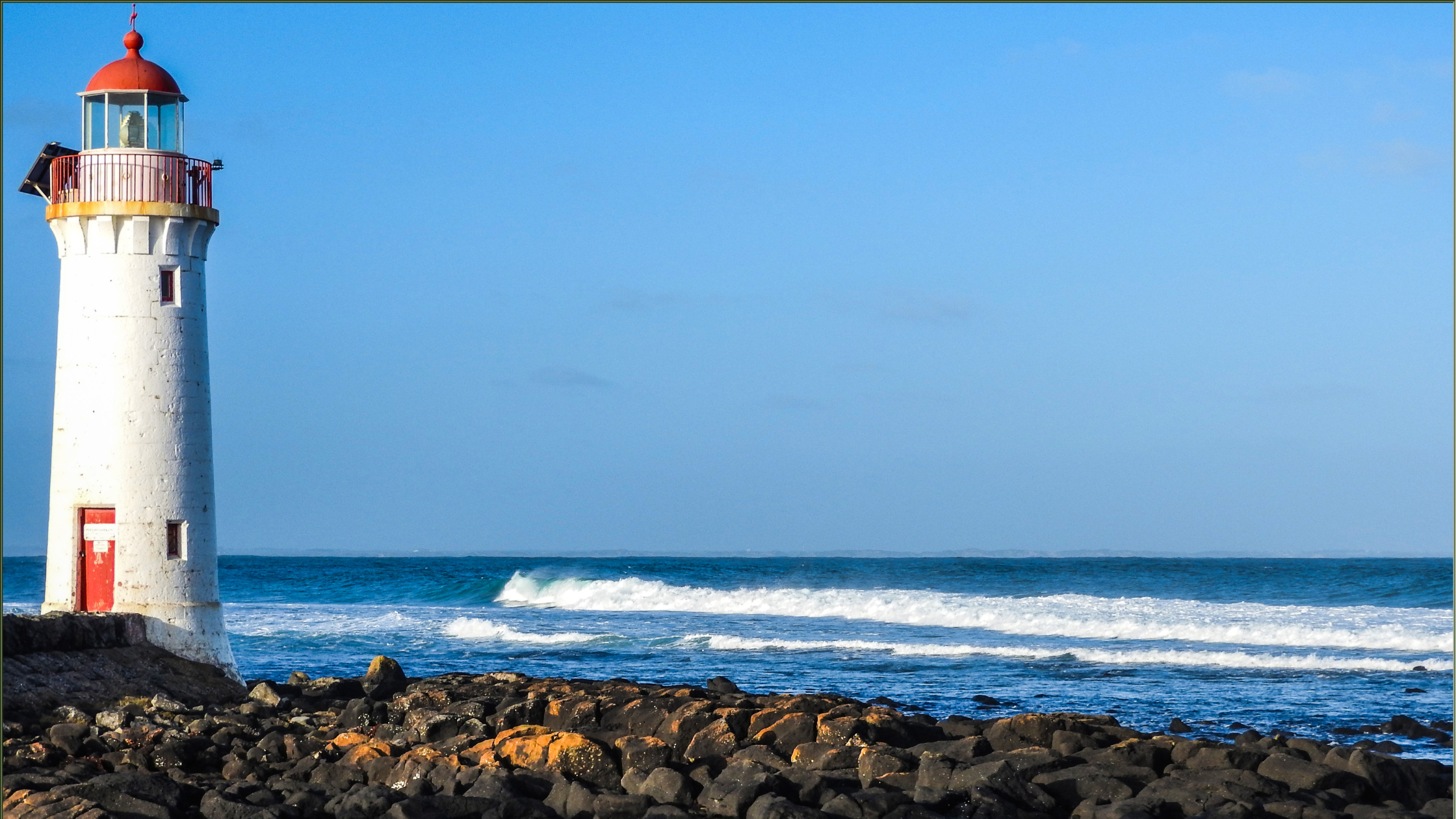 Mount Gambier
Call in at Mount Gambier, just 50 minutes from Coonawarra, and the halfway point between Melbourne and Adelaide. We suggest having lunch at Presto Eatery or at least just pop into this charming café for a coffee. Afterwards, stretch your legs by taking the walk around the Blue Lake on the outskirts of town. This impressive lake is in a volcanic crater and the water turns cobalt blue in summer – it's simply stunning. You'll have worked up a hunger by this point and you can't go past the famous The Barn Steakhouse for dinner. Ordering is simple, just pick your favourite aged cut of steak and a great bottle of red – you'll notice a familiar label on the wine list. The Barn has accommodation, too, which is handy after a dinner as good as this.
Robe
The idyllic coastal town of Robe has long been a popular summer holiday destination for South Australian families. It's just over an hour's drive from Coonawarra and we often pack the kids into the car head there for some beach time. It's a great spot for surfing, snorkelling, fishing and four-wheel driving. After our day at the beach we head to The Caledonian Inn, better known as The Cally, for some good pub grub and a pint. This historic sandstone pub first got its license in 1858 and is great any time of the year. During the summer you can enjoy the beer garden and catch some live music; in winter you can warm up by the open fire with a glass of your favourite Redman wine. We never leave Robe without stocking up on some freshly caught rock lobster and fish from Sky Seafood – it is the best around.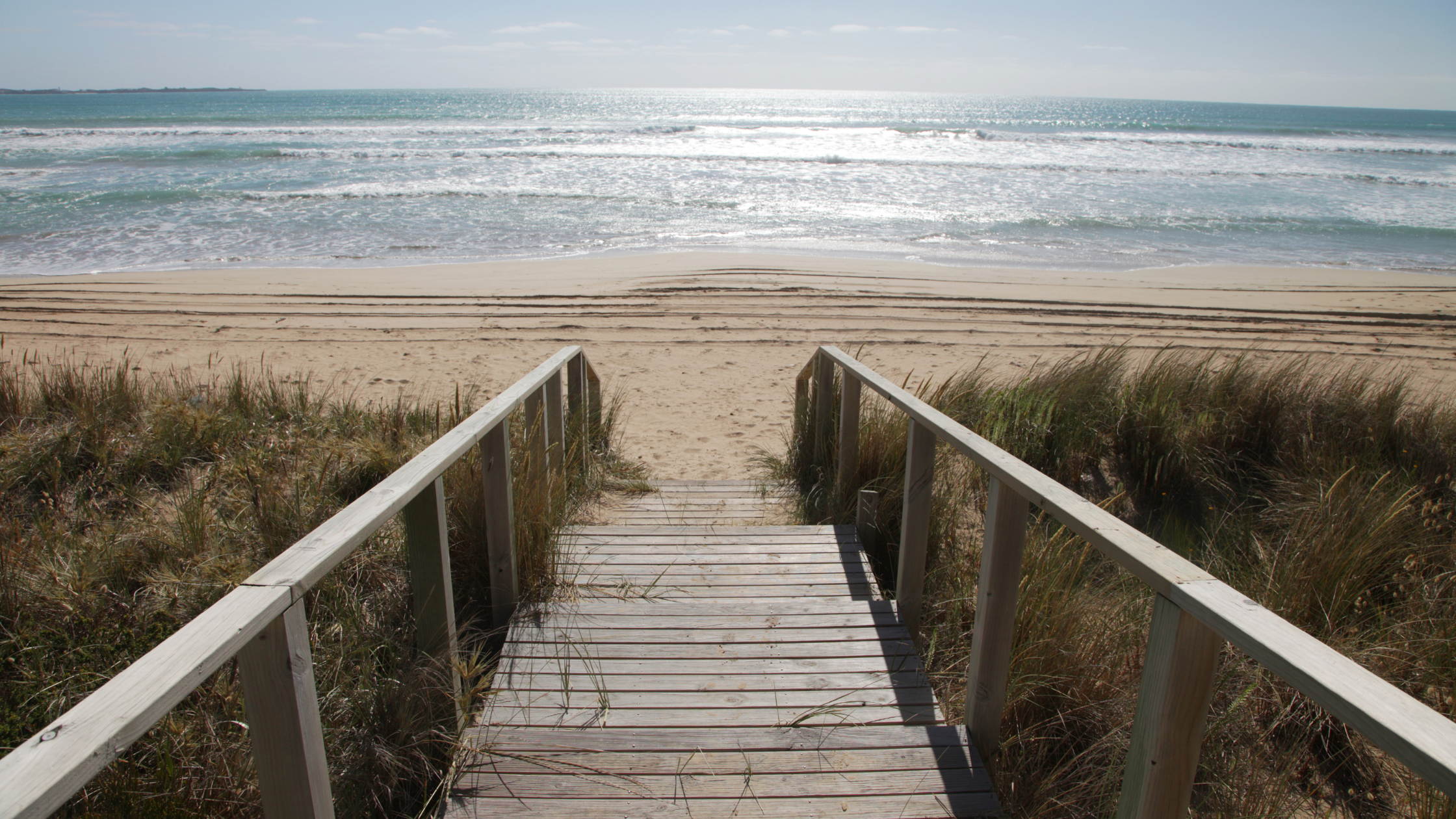 Coonawarra
After Robe head to our backyard – Coonawarra. We've mentioned it before but the top of our list of things to do is the Coonawarra Wineries Walking Trail. You'll visit us here at Redman as well as exploring some of our neighbours Brand's Laira, Ottelia/Fodder, Wynns Coonawarra Estate, Di Giorgio Family Wines and Zema Estate. It's a fun way to taste the best wines the region has to offer. And if you're looking to stay, we've got you covered with some accommodation tips to allow you to spend a little longer and get to know what makes Coonawarra so unique.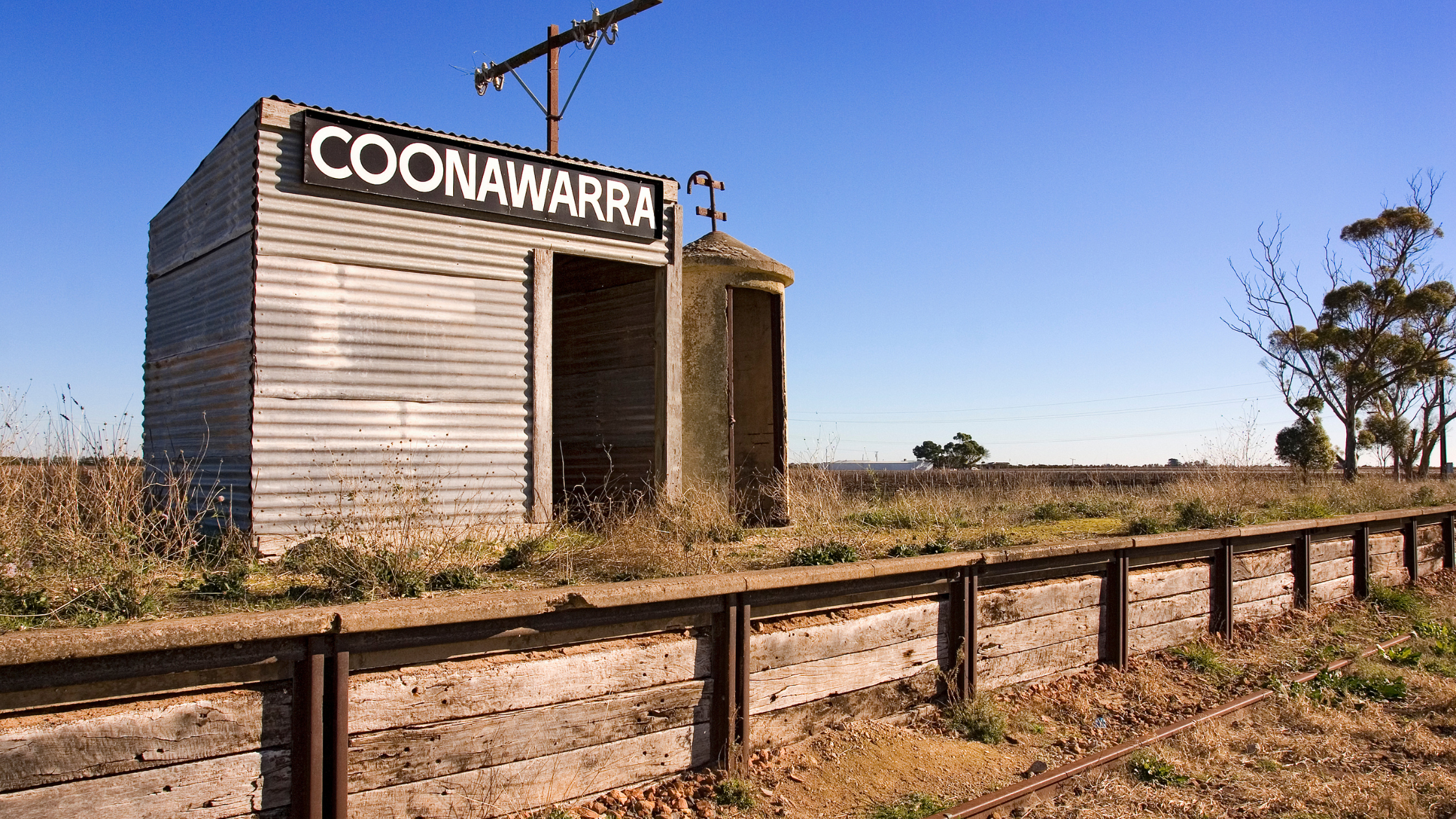 Coonalpyn
Two hours' drive from Coonawarra and your last stop before Adelaide (or your first stop on your way to Melbourne) is the small town of Coonalpyn. It is worth stopping off here to see the towering silos painted by Brisbane street artist Guido van Helten. And you can't pass through without stopping at Waffles & Jaffles. People come here specially to have a waffle, and you'll quickly understand why when you bite into sweet, crunchy treat, the only problem is making your selection. The Liège waffle with caramel, banana and whipped cream is a Redman favourite. You'll find them on Dukes Highway and they are open Friday to Monday from 8:30am to 5:30pm.
We hope that you enjoy your stay in our beautiful part of Australia. If you're enjoying a bottle of Redman wines on your travels, don't forget to post about where you're enjoying on social media using #redmanwines. It will enter you in the draw to be the monthly winner of our wine packs for our favourite fan photo.
Comments
Commenting has been turned off.